For 21 seasons, Family Guy has provided viewers with crazy adventures and even crazier characters. I decided to rewatch the series and as I was watching, I started thinking about all the characters who only had a small run, but left an impression on the show and me. These are the characters who I wish would return to Family Guy, even if for just one episode. I hope you enjoy and let me know who you'd like to see make a return!
Sam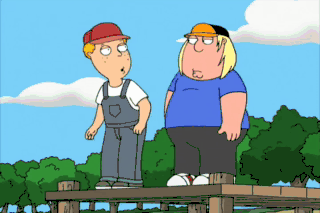 Last Seen: Season 3, Episode 12: To Love And Die In Dixie
Sam was a Southern bell who Chris met while in witness protection. I believe Sam was the first person he fell in love with. It was the first time he was able to connect with a girl and they had great chemistry. It would be really cool if they reunited, even if it's just for one episode.
Mickey McFinnegan
Last Seen: Season 5, Episode 10: Peter's Two Dads
I think a lot of people forgot that Francis Griffin wasn't Peter's biological dad. It was actually an Irish man named Mickey McFinnegan. He and Peter were two peas in a pod who instantly connected, but after their song together, Mickey is never seen or even mentioned again. I want to see some crazy adventures featuring Peter and Mickey!
Eliza Pinchley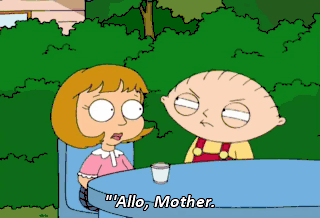 Last Seen: Season 3, Episode 4: One If By Clam, Two If By Sea
Eliza was a sweet, cockney-accented little girl who Stewie vowed to make more distinguished. However, when Lois got Eliza's father executed, Eliza was put into an orphanage, and she swore revenge. I want to see how she would take her revenge against Lois and Stewie.
Patrick Pewterschmidt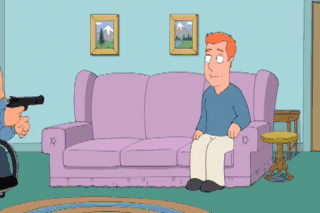 Last Seen: Season 10, Episode 16: Killer Queen
Patrick was Lois and Carol's brother who suffered a traumatic event when he was a kid and as a result, he became a serial killer who targeted fat people. When we last saw him, he was released from the asylum and framed for a new set of murders. After helping find the real killer, Patrick disappeared! I want to know where he went and what he's been up to!
Jillian Russell
Last Seen: Season 11, Episode 12: Valentine's Day In Quahog
Jillian was one of my absolute favorite characters. She was Brian's first serious girlfriend. He loved her, and after he lost her, he tried his best to get her back. It's been almost 10 years since we last saw her, I want to know what she's been up to and I kind of hoped her and Brian might someday get back together!