Yes, I'm back with more random thoughts about Friends! These are random thoughts and realizations that I've accumulated while binge-watching my favorite tv series. If you like this, please check out part 1 and part 2. Also, please let me know your thoughts on the show! I hope you enjoy!! (POSSIBLE SPOILER ALERT!!!)
Can we just talk about what a horrible sister Mary Therese (Mimi Lieber) is? She hears from her sister, Mary Angela (Holly Gagnier), how much she likes Chandler (Matthew Perry) and what does Mary Therese do? She kisses him! Then when they're caught by Mary Angela and surrounded by the whole Tribbiani clan, Mary Therese throws Chandler under the bus and says he only kissed her because he thought she was Mary Angela. Yeah, that explains why he was kissing you, but it doesn't explain why you were kissing him, Mary Therese!
When Chandler got back together with Janice (Maggie Wheeler) in season 4, he had to lie and act like he had to leave the country just to be rid of her. If he didn't want to get back together, he could've reminded her that she cheated on him and said that it still hurt. Granted it wouldn't have been as funny as going to Yemen, but it would've brought an easier separation between the two.
There's no way Ross (David Schwimmer) would've forgiven Rachel (Jennifer Aniston) if she slept with Mark (Steven Eckholdt). Hell, he slept with Chloe (Angela Featherstone) on the assumption that she did sleep with Mark. He just said he would've forgiven her because he wanted her to forgive him.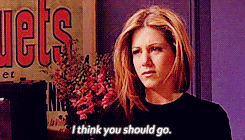 While we're on the subject, yes, they were on a break, however Rachel's views on the subject are valid. Yes, she initiated the break, but it wasn't because she didn't want to be with Ross or didn't love him. They needed a little time apart because things were getting too stressful between them, and for him to sleep with someone that same night was still an act of betrayal in my eyes.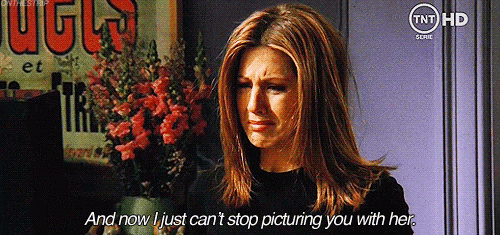 I don't know why Joey (Matt LeBlanc) was surprised to find out that Rachel reads erotic novels after finding one in her bed when in season 1, when Chandler's mom visited, Rachel not only told her she's read all of her books, she even tried to write her own erotic story.
At Monica (Courteney Cox) and Chandler's wedding, Joey wanted to score an audition with Chandler's mom's Broadway producer boyfriend. He said if he could be in his show, then he would've officially done movies, television, and theater. I guess he forgot that he was previously in 2 theater productions – the Freud show in season 1, and Marshall Townsend's (Reg Rogers) production in season 3. True, it wasn't Broadway, but Joey still already hit the trio he wanted to hit.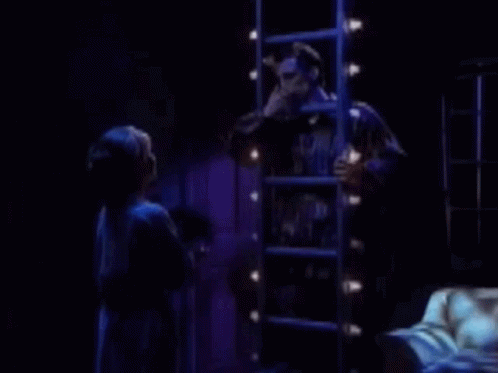 Janice, Jack (Elliott Gould), and Judy (Christina Pickles) are the only side characters that are in every single season.
I think one of the worst things Monica has done was ruin Phoebe's (Lisa Kudrow) moment of silence for her mother. She ruined Phoebe's entire speech at her dinner rehearsal, but that part was the one that was too far. Phoebe didn't get to have her mother at her wedding and she wanted just a few minutes to honor her. The fact that Monica acted like it was the worst thing in the world made me lose a little respect for her.
It's a real shame that there was an entire episode dedicated to inviting Joey's parents to Monica and Chandler's wedding just to not have them make an appearance in any of the wedding episodes. I would've loved to see Joey Sr. (Robert Costanzo) and Gloria Tribbiani (Brenda Vaccaro) interact with Jack and Judy Geller.
At Ben's first ultrasound, Ross, Carol (Anita Barone), and Susan (Jessica Hecht) argue about whose last name Ben will have. Susan was talking about Ross getting his way, which ended up being true as Ben is referred to as Ben Geller in later seasons. If Ross did indeed lose custody of Ben, I wonder if Carol and Susan changed his last name to one of theirs.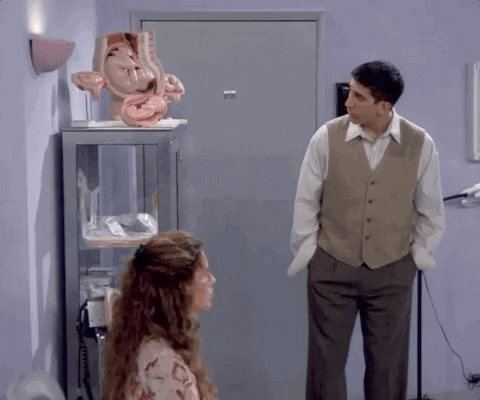 I've heard people question why Phoebe's brother, Frank Jr. (Giovanni Ribisi), his wife Alice (Debra Jo Rupp), and their kids weren't at Phoebe's wedding. I think people forgot that there was a huge snow storm that almost cancelled the wedding. We don't know where they lived, there was a good chance they couldn't make it through the storm or didn't even want to risk it because of the children.