I hope everyone had a wonderful holiday celebration! Now that Christmas is over, I'm back with horror on the brain! Today, I wanted to start a new series focusing on the best heroine moments in horror films. These are the most impressive and badass moments in the horror genre accomplished by heroines. I hope you enjoy and let me know which moments you would add to the series! (SPOILER ALERT!!!)
When Lynn Killed Not One, But THREE Gremlins By Herself – Gremlins
Lynn Peltzer (Frances Lee McCain) thought her only troubles on Christmas would be a husband who's away on business and the evil Mrs. Deagle (Polly Holliday). However, her husband ended up bringing home a little creature that multiplies with water and his little offspring turned into murderous demons. When she found herself alone in the house with the gremlins, she decided to take control. She could've easily walked out of the house, but she wasn't about to let these things ruin her Christmas! Using all these different kitchen appliances, she was able to kill 3 of the little monsters with little to no problem. Some might consider her stupid for not just leaving the house, but the fact that she almost ended the problem entirely on her own definitely earned her a place on my list!
When Sam Didn't Go Down Without A Fight – The Descent
Sam (MyAnna Buring) and her sister, Becca (Saskia Mulder) were invited on a cave exploring expedition with their friends. Everything started out fun and beautiful, but things turned ugly fast when the cave collapsed and the group found themselves trapped with blind, carnivorous monsters. As the group got split up and picked off, Sam tried to find a means of escape. With what little climbing equipment she had, she pulled herself to the middle of an open area… where one of the monsters was waiting for her. With nowhere to go, Sam pulled out her knife and prepared to fight. Unfortunately, the monster ripped her throat out, BUT that didn't stop her! She was able to wrap her legs around it and drive her knife into it before she died. She was a fighter to the end and that was commendable!
When Hayley Psychologically Tortured Jeff – Hard Candy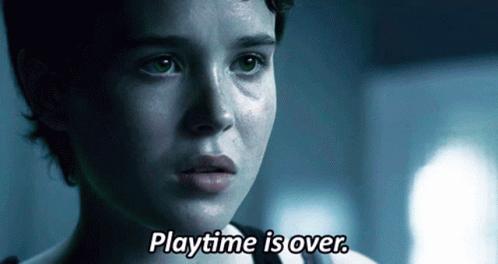 I know Hard Candy isn't technically a horror film, but it felt like a sin to exclude it from this series. We pretty much don't know anything about Haley Stark (Elliot Page). We don't even know if Hayley was her real name. All we know is that she was cunning, calculating, and she did what we all wish we could do to pedophiles. After talking with Hayley on the computer for a few weeks, Jeff Kohlver (Patrick Wilson) believed he was manipulating and luring a little girl into his home, but the tables quickly turned on him. After finding his secret CP stash, Hayley decided to "castrate" him. Although it would've been great for him to actually be castrated, making him believe it was happening was absolutely brilliant. He begged, he cried, and he pleaded. The first time we watch it, we believe it's happening too, and it was such a shocking thing to witness! Hayley is definitely not someone you want to mess with!
When Mari Didn't Give Up – The Last House On The Left (2009)

Mari Collingwood (Sara Paxton) was put through hell at the hands of a group of psychopaths. After being assaulted and forced to watch her best friend die, it seemed like Mari was going to die too. However, she was able get the upper hand when the killers let their guards down. She hit her assailant, Krug (Garret Dillahunt), and escaped to the lake to swim for safety. We're given another heartbreaking moment when Krug shot her before she got away. However, when all hope was lost, Mari showed she had more strength and drive to survive. With a bullet in her back, Mari didn't stop swimming until she was sure she was safe!
When Mia Ripped Her Own Hand Off – Evil Dead
Mia Allen (Jane Levy) had a lot of struggles in her life, from losing her mother, to trying to beat her drug addiction. For her last ditch effort to become sober, she, her brother, David (Shiloh Fernandez), and their friends drove out to the family cabin to beat her addiction. Regrettably, they ended up conjuring up a disastrous evil who possessed them one by one. With Mia losing everyone close to her, it was up to her to destroy the demon. While Mia tried to crawl away from under their car, the demon flipped it over onto her hand. Anyone else (especially me) would admit defeat and call it quits. However, Mia proved she was stronger than all of her demons! She pulled her arm out from under the car, ripping her hand off in the process, and sent that demon back to Hell!