Welcome to Day 20! Last year, I did an article on my favorite Halloween-themed TV episodes. I realized I left out a lot, so I wanted to make a second part to bring light to the episodes that I missed. I hope you enjoy, and let me know your favorite Halloween-themed episode! 
Halloween – Frasier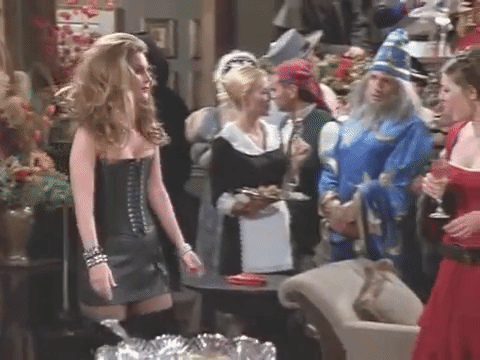 This episode was perfect from start to finish. As Niles (David Hyde Pierce) hosts a literary-themed Halloween party, Roz (Peri Gilpin) anticipates a phone call that could possibly change her life. Every conversation in this episode was pure comedy gold. With each interaction, the misunderstandings got worse and worse in the best way, until everything is brought to light. The timing of it all was perfect, the costumes were brilliant and hilarious, and the whole episode is ideal for the spooky holiday season! 
Best Little Horror House In Langley Falls – American Dad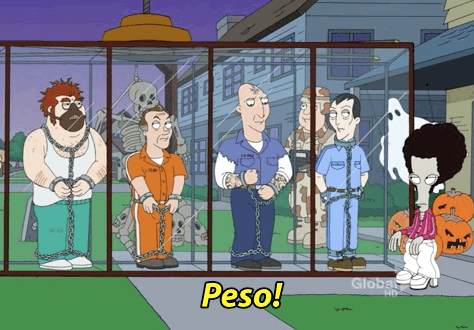 When Francine (Wendy Schaal) falls in love with another man's haunted house, Stan (Seth MacFarlane) does whatever it takes to have the scariest haunted house on the block again. I'm honestly mad that I forgot this one in last year's post! I watch it every Halloween, and I STILL left it out last year. This greatly showcased what happens when Stan listens to Roger's (Seth MacFarlane) advice and goes way overboard. It also gave us an awesome haunted house I wish really existed. Plus, even though the music in this episode isn't Halloween-themed, it still paired really well with everything and it's one of the aspects that stayed with me. 
Halloween Candy – Everybody Loves Raymond
This episode was great in giving us a Halloween "worst case scenario." When Raymond (Ray Romano) and Debra (Patricia Heaton) discuss responsibilities in bed, Raymond decides to buy colorful condoms for their special Halloween evening – with disastrous results. My favorite thing about this episode is when we get to see Frank (Peter Boyle) walk in dressed as the "Frank"-enstein monster, an obvious nod to Peter Boyle's character in Young Frankenstein. That part always fills me up with glee when I watch it. 
Tricker Treat – The King Of Queens
After Arthur (Jerry Stiller) bans Halloween from the house, Doug (Kevin James) decides to take a stand that unintentionally sends Arthur to the emergency room. I really like this episode because we get to see a more serious story and we learn more about Arthur. It was really nice to see Doug try to make things right with him. Admittedly, the B-story with Deacon (Victor Williams) and his son didn't really age well, but the A-story can't be missed!  
Pinkeye – South Park
I almost put the episode Spooky Fish on this list, but I recently watched Pinkeye and I just had to include it! As the Halloween spirit fills South Park, Wendy (Mary Kay Bergman) betrays Stan (Trey PArker) at the costume contest, Cartman (Trey Parker) offends everyone with his costume choices, and Zombie Kenny (Matt Stone) infects the town with the zombie virus, or "pinkeye." If you only need one reason to see this episode, it's the epic homage to Michael Jackson's Thriller with an awesome Chef (Isaac Hayes) twist. 
Halloween – That '70s Show
Last year, I talked about the Halloween episode that honored Hitchcock's classic horror films. This year, I'm shedding light on the show's first Halloween special. How can I leave out Fez's (Wilmer Valderrama) first Halloween? We get to see him experience the disappointments of trick-or-treating, the gang comes across their permanent records, and Red (Kurtwood Smith) and Kitty (Debra Jo Rupp) reminisce about the first Halloween they celebrated in their home. The episode also ended in the BEST way – as a parody of the movie Carrie. The whole episode was hilarious!