It's time for Day 21! Since Disney Plus was released, I've been wanting to revisit my favorite childhood shows. Now that it's Spooky Season, I decided to rewatch my favorite Disney Channel Halloween episodes. It was really fun taking this trip down memory lane. I wanted to make an article with the old Disney Channel Halloween movies as well, but unfortunately, I ran out of time. So, it might be something I do after Spooky Season. In this article, I discuss certain plot points, so I'm issuing a SPOILER ALERT!! Enjoy! 
Night Of The Day Of The Dead – Lizzie McGuire
Episode synopsis (Provided by IMDb.com): It's Halloween, and Lizzie's (Hilary Duff) school is organizing a big Halloween party. Too bad Kate's (Ashlie Brillault) in charge, which means she gets the final say on everything. But when Kate disrespects Miranda's (Lalaine) ancestral skeleton decorations, spooky things start to happen. Could it be the work of the spirits of Miranda's offended ancestors? 
Man, I loved every bit of this episode. I remember how terrified I used to be when I watched it. Now, I'm just thinking how hilarious it is. For starters, there's a supposed curse going around and Kate seemed to believe it all, even though the partygoers are completely unfazed. There's literally Zombie Lizzie entering the party and everyone just goes back to having a fun time. How did Kate not tell that something was up? How did younger me not tell something was up?! Matt's (Jake Thomas) costume was epic, though! Also, Kate would be canceled in a second for disrespecting Miranda's culture like that. I'm also wondering how they were able to convince Miranda's parents to play a part in traumatizing this girl. "Mom, Dad, Kate is going to be a total b***h about Day Of The Dead. We must make her pay!" 
A Very Scary Story – Even Stevens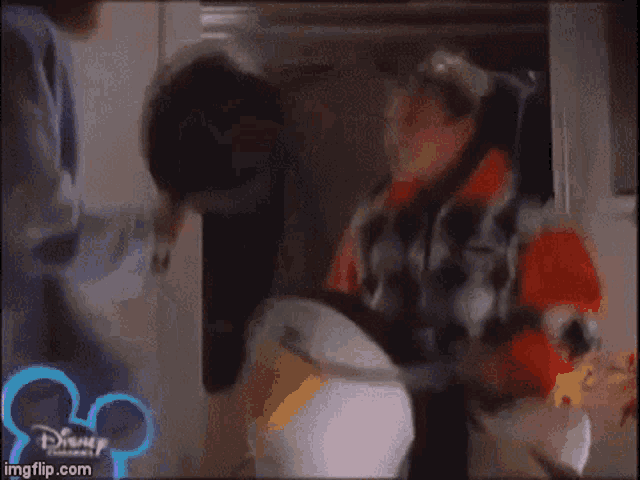 Episode synopsis (Provided by IMDb.com): At Halloween, something weird is going on at school: Principal Wexler (George Anthony Bell) and Coach Tugnut (Jim Wise) are turning all the students into mindless, respectful zombies, and only Louis (Shia LaBeouf) can save them.

I ended up watching this episode 3 times since I started writing this article. I think this episode was the reason I was squeamish about eyes for so long. I'm surprised they put something like that in a Disney show. Watching Louis run around in his penguin costume made me laugh so hard! I completely forgot Ren (Christy Carlson Romano) was the one behind everything. It makes sense considering it was Louis's story – a world full of Ren's would definitely be his Hell. I also love how the synopsis says that Louis is the only one who can save them because… he didn't really do anything to save them. He just sat there and watched Monique (Kenya Williams) get turned into a zombie, called his parents to come get him, and when everyone was going through the final transformation, he just yelled at them to stop. 
Don't Have A Cow – That's So Raven
Episode synopsis (Provided by IMDb.com): Raven (Raven-Symoné) and Chelsea (Anneliese van der Pol) – in an attempt to stand out at a big Halloween party – play around with an old magic spell book, hoping it will inspire them to create great costumes. However, the spell goes awry, and causes the two to turn into cows. Not what they had in mind. 
This episode is still really funny! I have to say I'm very impressed with the cow makeup. A long time ago, I used to think Cory (Kyle Massey) was such a brat to his dad in this episode. Watching it now, I understand where he was coming from. I still felt bad for the dad. He just wanted to spend Halloween with his son. I still want to know how William (Frankie Ryan Manriquez) made his remote costume somewhat functional. Chelsea was so frustrating, she just HAD to eat the reversal spell! I wonder if they still did the spell after Raven's vision. I mean, she prevented Chelsea from eating the burger, so Chelsea wouldn't be wearing that button, and it wouldn't have fallen into the cauldron. They could've done everything right. 
Halloween – Phil of The Future
Episode synopsis (Provided by IMDb.com): Pim (Amy Bruckner) is signing up students to watch a demolition of a factory but aborts that plan once Debbie (Kay Panabaker) begins to act evil and tells Pim that she must help with the making of 50,000 cupcakes. 
This episode made me laugh so hard! For starters, the little cupcake discussion killed me. Also, Debbie's cyborg running was hilarious. Keely (Aly Michalka) was absolutely awful at picking couple's costumes. A window and a window washer? Keely, come on! I don't remember if the show always broke the 4th wall, but it was a nice Twilight Zone reference in this episode. 
The Ghost Of Suite 613 – The Suite Life of Zack & Cody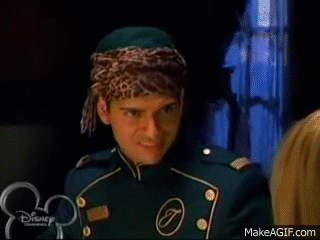 Episode synopsis (Provided by IMDb.com): Everyone is convinced that there is a ghost in one of the suites. Zack (Dylan Sprouse) won't stop playing pranks. 
I have to say I really love the story of Irene (Bridget Brno). I would've loved to learn more about her. I'm just a sucker for haunted hotels. The Shining, Tower Of Terror, I can't get enough! This episode wasn't really as funny as the others. I definitely outgrew the "screaming at everything is funny" phase. The seance scene was the best part. I loved Adrian R'Mante's (Esteban) performance! He really went all out!