I'm back with part 5 of the most Criminally Underrated Horror Films! I'm going to be expanding this series to other genres so new things in store! These are horror films that I believe aren't given their credit NEARLY enough in the horror community. If you're looking for horror recommendations, please check out the rest of this series. I'm also looking for new films to watch, so please let me know what horror films you consider criminally underrated! Enjoy!! (NOTE: if you'd like to check out the trailers for these films, I put the links to them in their titles!!)
Synopsis (provided by IMDb.com): In the fall of 1987, a group of small-town fiends must survive the night in the home of a sinister couple, after a tragic accident brings them to the couple's door.
Although people haven't really given this film great reviews, I personally believe it deserves a second chance. For one, you get horror legends Tobin Bell and Lin Shaye wreaking havoc on troubling teens. One thing that's a huge plus for this film was how the overall atmosphere was not only creepy, it was very reminiscent of A Nightmare On Elm Street. It's a fantastic tale of revenge that completely shocks you and definitely deserves to be watched at least once!
Synopsis (provided by IMDb.com): Evan (Seann William Scott) values family above all else, and anyone who gets between them, his wife, and newborn son learns that the hard way. But when it comes to violent tendencies, it seems the apple doesn't fall far from the tree.
This one was a great surprise. We see Seann William Scott a whole new way with his Dexter-esque performance. We're shown the suburban husband from Hell as he juggles a new baby and his murderous work. I don't know how this movie pulled off being both bloody and calming but somehow it did! It's a film you simply can't look away from.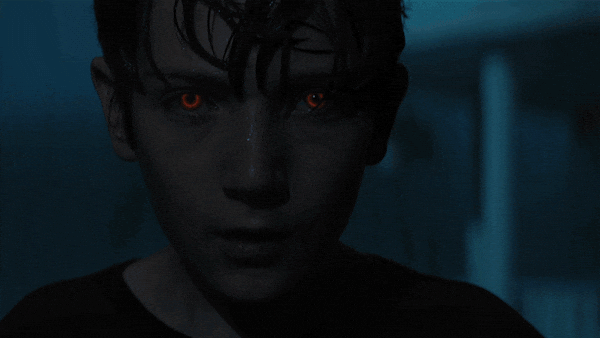 Synopsis (provided by IMDb.com): What if a child from another world crash-landed on Earth, but instead of becoming a hero to mankind, he proved to be something far more sinister?
I remember how ecstatic I was when I heard Elizabeth Banks and James Gunn were reuniting for another evil alien movie. I love violent horror movies and Brightburn definitely delivered! It's suspenseful and it has a terrifying concept. You really care about the characters in this one and it leaves you wanting to see more carnage.
Synopsis (provided by IMDb.com): A female psychologist who has stopped practicing medicine decides to take the case of Veronica de la Serna (Olga Segura), a young woman whose previous therapist has mysteriously disappeared.
Coming across this film was a happy accident! There were two films called Verónica and I ended up watching this one. This film is filled with suspense and leaves you questioning what you see. The atmosphere is beautifully gloomy. It's a sad story filled with guilt and trauma and the two main stars gave absolutely wonderful performances. It's a story that stuck with me for days after I watched it!
Synopsis (provided by IMDb.com): A mother of two who inherits a house is confronted with murderous intruders on the first night in their new home and fights for her daughter's lives. Sixteen years later when the daughters reunite at the house, things get really strange.
I can't say too much about this film because I don't want to spoil a second of it! I honestly wasn't sure about this film at first. I wasn't sure what direction the story was headed in, but when I watched it all the way, I was left with my jaw to the floor! It's so horrifying and heartbreaking, and it's so well executed, it'll keep you on the edge of your seat.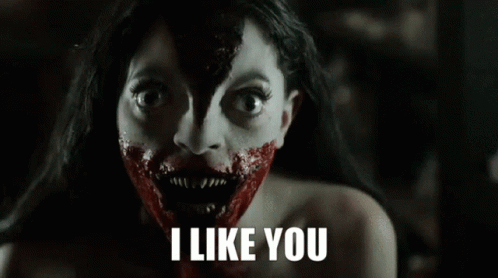 Synopsis (provided by IMDb.com): A bachelor party becomes a savage fight for survival when the groomsmen unwittingly unleash a fabled predator upon the festivities.
If you're a fan of V/H/S, this spinoff/prequel based on V/H/S's most famous segment is a must-see! It dives into this fascinating and disturbing new cultish world and brings us a terrifying creature centered around sex and slaughter. Siren is brutal, bloody, and wonderfully weird!