Welcome to day 16! I've been pretty stressed lately, so I figured I needed a new go-to show. I revisited Modern Family after years of not watching it, and I ended up getting so hooked on it, I had to watch all of them before I could focus again. I absolutely love the Halloween episodes and I thought that since I just finished the series, it would be fun to rank all of them for Spooky Season! I hope you enjoy and let me know your favorite Modern Family Halloween episode! (WARNING: MAY CONTAIN SHOW SPOILERS!!!)
7. Halloween 3: AwesomeLand
This one frustrates me, and I'm mad I have to rewatch it just to write about it. Phil gets to finally have the Halloween he wants, only for the neighbors to hold a scariest house contest which changes everything. After losing 3 court cases, Mitchell finds trouble keeping the jury's attention because the stenographer is wearing a costume, and Cam disappoints Lily after not knowing the rules of her school's costume contest. Jay has trouble coming to terms with his hair loss after buying a wig for his Prince Charming costume. The haunted house contest really ruined the episode for me. Phil's Halloween was almost destroyed, the neighbors clearly cheated to win and Claire never got the chance to get them back. The jury also made me mad because they clearly based their judgement on Mitchell and not the facts of the case presented. The whole thing was too frustrating to watch.
Favorite Moment: When Cam kept losing Lily in a crowd because she's dressed as Waldo from Where's Waldo.
Favorite Costume: Gloria as Princess Fiona.
6. It's The Great Pumpkin, Phil Dunphy
Claire and Phil worry that their Halloween celebrating might be over. After their kitchen is burned down, Jay works on rebuilding it while Mitch and Cam stay at his and Gloria's place. Other than Phil and Claire's story, the rest of the episode wasn't about the holiday at all. I do love that even after a disaster of a day, Claire and Phil still had their special day together. I debated even including this episode on the list, but even if it's one storyline, it still counts!
Favorite Moment: When Mitchell went to fire Jay and Jay showed him that the kitchen was finished.
Favorite Costume: Claire as Wonder Woman.
5. Halloween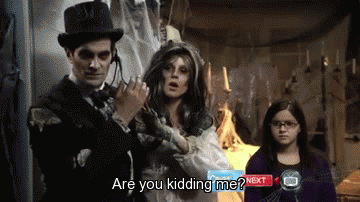 A lot of people consider this their favorite Modern Family Halloween episode. For me, it wasn't the worst, but it also wasn't the best. After realizing his neighbor's wife left him, Phil tries to make sure things are still good between him and Claire. Meanwhile, at Jay's house, Gloria is struggling with how the people around her can't understand what she says. To make things worse, Mitchell tries to impress people at his new work with his costume, only to find out only the outsiders in the office wears costumes. Mitch's storyline is probably what dragged this episode down the list for me. It was just too hard to watch as he tries to get through the day. Instead of being sympathetic to his boyfriend's embarrassing day, Cam made it all about himself and the traumatic Halloween he experienced as a kid. I just didn't find this episode funny. The parts that weren't cringey were just plain sad.
Favorite Moment: When Haley's costumes kept getting shot down and she didn't understand why.
Favorite Costume: Phil and Claire as Corpse Husband and Bride.
4. Halloween 4: The Revenge Of Rod Skyhook
When Jay finds out Manny is attending a party at his nemesis's house, he has Manny steal a picture he claims was stolen from him. Speaking of enemies, after an egg prank attacks Cam, he, Mitchell, and Lily try to track down the little boy responsible. When Claire and Phil realize no one showed up to Luke's Halloween party, they do everything they can to help him throw the party of a lifetime. This episode has its moments, but most of it was forgetful. I do love the rivalry between Claire and Mitch, I would've loved if we got more of that for this episode. I'm not a big fan of the episodes about Jay and Earl's rivalry, and I kept forgetting about them in this storyline.
Favorite Moment: When Claire and Phil saved Luke's party.
Favorite Costume: Claire as June Cleaver.
3. The Last Halloween
After Claire declares nothing scares her anymore, Phil tries to prove her wrong. Cam and Mitch crave more separation from Lily, so they send her to a party they didn't realize was unsupervised. When Joe wants to trick or treat without him, Jay tries to bond with him with a discontinued candy bar and Gloria worries she might be getting old. Lastly, Alex and Luke's Halloween dates go HORRIBLY wrong. Although it had many fun moments, there were definitely some sad moments. What really won me over was Phil's brilliant plan. I loved the creep factor and the wonderful reference to Psycho!
Favorite Moment: When Phil explained his entire plan to scare Claire.
Favorite Costume: Manny as Sigmund Freud.
2. Good Grief
Halloween plans are interrupted after the family learns that Claire and Mitchell's mother passed away. This was such a heartbreaking episode but it perfectly depicted all of different ways people grieve after a loss. It was nice seeing everyone talk about their special moments with Dede. I loved how they counterbalanced the sorrow with Gloria running around believing she was being haunted by a Dede statue. The whole episode just tugged at my heartstrings and it was definitely one of my favorites.
Favorite Moment: When it was revealed that Lily was the one messing with Gloria.
Favorite Costume: Cam as Meghan Markle.
1. Open House Of Horrors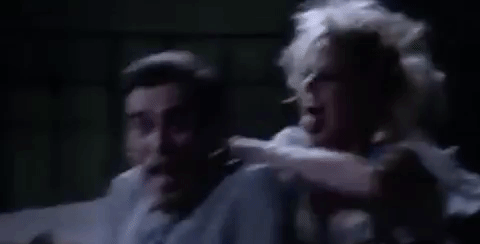 After Claire is deprived of scaring people on her favorite holiday, her sights are set on Phil after he underestimates how scary she can be. Meanwhile, Cam must deal with his weight loss going unnoticed, and Mitchell must deal with a lie he told Lily. Jay and Gloria also must deal with their own issues, with Jay's confidence being shaken and Gloria making other people shake with her hot temper. Honestly, this one actually creeped me out. The vibe at the open house was very well done. Claire's prank was perfectly executed! Gloria freaking out at everyone was probably the funniest moment, she really went all out and I love it! Lastly, Mitch and Cam's heart to heart with Lily about her mother was so touching.
Favorite Moment: When Manny is conflicted about hanging with the cool kids and Luke in his Devil costume and Reuben in his Angels costume try to make up his mind.
Favorite Costume: Cam and Lily as Mr. Roark and Tatu.