Welcome to Day 17!! A while back, I started a series of horror movie characters I wish didn't die.  I know it's odd coming from a horror fan, especially a slasher fan who loves a good body count. However, I'm still human and there are still fictional deaths I wish didn't happen. Today, I decided to give the characters of the Friday The 13th franchise their own article. These are characters in the franchise I wish didn't meet their end. I hope you enjoy and let me know which characters you wish survived! (MAJOR SPOILER ALERT!!!)
Creighton Duke – Jason Goes To Hell
Creighton Duke (Steven Williams) was a very smart bounty hunter. After Jason Voorhees was supposedly killed and everyone felt safe again, he was the only one who knew the nightmare wasn't over. I wanted to know so much more about this guy! How did he know the truth about Jason and his past? Why was he so invested in the Voorhees family? Everything could've been answered if Jason didn't break his back!
Debbie – Friday The 13th Part III
I honestly would've loved it if Debbie (Tracie Savage) was the final girl in Friday The 13th Part III. Nothing against Chris (Dana Kimmell), but it would've been a nice change in the franchise. Considering Debbie was pregnant, I wanted to see the mother-to-be to not only fight for her life but for her baby's life. Plus, it would've been a great twist if we spend a good chunk of the film believing Chris would be the final girl, only for her to die and Debbie be the last one standing.
Jenna – Friday The 13th (2009)
Jenna (Danielle Panabaker) was another girl who had the potential to be a final girl. She was sweet, caring, and she didn't seem like the type to give up. I thought for sure she was going to make it, but in the F13 universe, there can be only one final girl per film. Admittedly, Jenna's death was a great shocker, but it still bums me out to see it. However, after everything that Whitney (Amanda Righetti) went through in the film, she definitely deserved to be the final girl.
Brodski – Jason X
Brodski (Peter Mensah) was a very tough person and considering he was strong enough to survive one attack from Jason already, having him die a second time was just unfair. Granted, the sacrifice he made so Rowan, Tsunaron, and Kay could escape was very noble, but he was one of my favorite characters with a good heart, and it just hurts to see him die.
Scott Stubbs – Freddy vs. Jason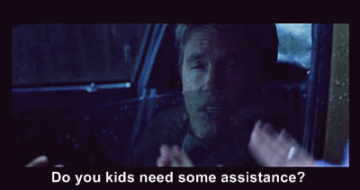 Deputy Stubbs (Lochlyn Munro) was one of the best cops in the horror genre! When everything was going to Hell in his town, he not only believed the kids who were in trouble, he decided to go against his superior's orders and help said kids defeat Jason Voorhees and Freddy Krueger. It seems like the cops in horror films are either extremely incompetent or are good guys but die. Stubbs was a good guy, but he just HAD to try and run in Jason's direction.