It's December and it's time to indulge in the Christmas season!! Normally after Spooky Season, my brain practically goes dead until January, so I never get to write about one of my favorite holidays. Luckily, that's not the case this time! I wanted to start the month with an article I've been thinking about for a long time. Today, I'm sharing my top 10 favorite Christmas movies! This ranking wasn't easy, I had to narrow down the 59 Christmas movies I've seen to just 10. To make things easier on myself, I let myself put down at least 4 honorable mentions. I made my choices based on how well I know them, how often I've seen them, and how important it is to watch them every December. I hope you enjoy and let me know what films you'd put in your top 10!
10. A Christmas Story Christmas
Synopsis (provided by IMDb.com): Ralphie Parker (Peter Billingsley) returns to his childhood home on Cleveland Street to give his kids a magical Christmas like the one he had as a child, reconnect with childhood friends, and reconcile with the passing of his Old Man (Darren McGavin).
I know the film came out just this year, but I instantly fell in love with it. I'll admit that I was worried a 39-year-old sequel wouldn't have the same magic that the original did, but I'm so happy it does! We get throwbacks without jokes repeating, good ol' Ralphie daydreams, and a tribute to Darren McGavin's greatest character. I love that these actors all came back to bring a new generation a new Christmas classic.
9. A Christmas Horror Story
Synopsis (provided by IMDb.com): Interwoven stories that take place on Christmas Eve, as told by one festive radio host: a family brings home more than a Christmas tree, a student documentary becomes a living nightmare, a lost little boy returns home somehow changed, and Santa Claus slays evil.
This film is a favorite of mine for 3 reasons: it's a Christmas movie, a horror movie, and an anthology movie. Each story was wonderfully written, it has some genuinely terrifying moments, and it has some twists that were perfectly executed! Each story was so different from the other but their connections through a radio host was brilliant. This one will leave you on the edge of your seat and truly bring you the Christmas spirit!
8. How The Grinch Stole Christmas (2000)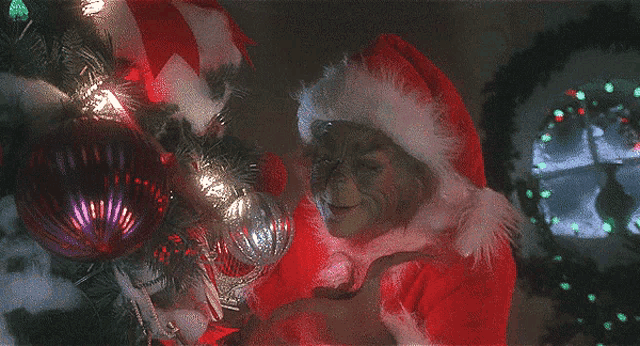 Synopsis (provided by IMDb.com): On the outskirts of Whoville lives a green, revenge-seeking Grinch (Jim Carrey) who plans to ruin Christmas for all of the citizens of the town.
It just doesn't feel like Christmas without the Grinch! When I was younger, I wanted to live in the world of Whoville. It was a fun, whimsical place that loved Christmas so much. I believe Jim Carrey was born for the role of the Grinch. He was a walking mood the entire film! It's not only hilarious, it brings a wonderful message how the commercialism of Christmas can almost turn a society sour.
7. Office Christmas Party
Synopsis (provided by IMDb.com): When his uptight CEO sister threatens to shut down his branch, Clay Vanstone (T.J. Miller) throws an epic Christmas party in order to land a big client and save the day, but the party gets way out of hand.
This is a perfect party movie to get people pumped up about Christmas! One of my favorite things about this film is definitely the soundtrack. Every song in every scene is a banger and it just gets me hyped up every time I listen to it. This film is full of fun and if you're tired of family friendly holiday fun, Office Christmas Party really brings the raunchiness! I don't think I need to mention the cast, but it is star-packed, including Jennifer Aniston, Jason Bateman, and Sam Richardson!
6. It's Christmastime Again, Charlie Brown
Synopsis (provided by IMDb.com): The Peanuts gang prepares for the holidays in their own unique way.
I understand it might be weird to put this film above A Charlie Brown Christmas, but I just love this one more. In a way, it's like an anthology, considering we see a collection of all these different stories, but they're also connected. It has truly funny moments and everyone ganging up on Charlie Brown wasn't used as a joke in this one. It was a truly heartwarming and humorous film.
5. Gremlins
Synopsis (provided by IMDb.com): A young man inadvertently breaks three important rules concerning his new pet and unleashes a horde of malevolently mischievous monsters on a small town.
I'm not going to lie, when I was younger, this film absolutely terrified me. I couldn't even finish the first time I watched it! It had a perfect combination of comedy and horror. Plus, I just LOVE movies set in a small town! It perfected the suspense and made you fall in love with the little creatures. I also love how unique these little monsters are. How they can be cuddly and sweet, then if you don't follow three simple rules, they turn into these nightmares that almost ruin Christmas!
4. Black Christmas (1974)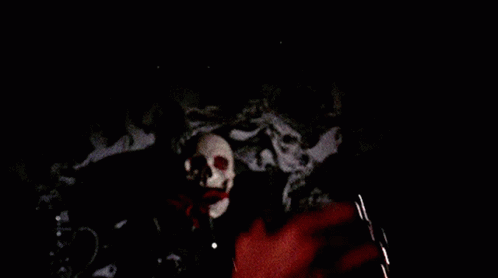 Synopsis (provided by IMDb.com): During their Christmas break, a group of sorority girls are stalked by a stranger.
This is another film that perfected the combination of comedy and horror. Margot Kidder's (Barb) and Marian Waldman's (Mrs. Mac) performances were phenomenal, they both really stole the show. This was the movie that brought us the "calls are coming from inside the house" trope and one of the best death scenes set to Oh, Come All Ye Faithful. It's just impossible to not be entertained by this movie. It's a must-watch for me every December!
3. Krampus
Synopsis (provided by IMDb.com): A boy who has a bad Christmas accidentally summons a festive demon to his family home.
Krampus is my all-time favorite Christmas horror movie! It superbly demonstrated the typical dysfunctional family, and provided a terrifying scenario of what happens when you lose the Christmas spirit. When I first watched it, I found it a little goofy, but now every time I watch it, I find myself very emotional. It has it's funny moments, but you also find yourself caring about what happens to these characters.
2. National Lampoon's Christmas Vacation
Synopsis (provided by IMDb.com): The Griswold family's plans for a big family Christmas predictably turn into a big disaster.
This Christmas film brought all the ingredients to the holiday formula: a dysfunctional family, things going wrong at every turn with hilarious results, the public meltdown, and everything being alright in the end. We've seen the crazy antics of Clark (Chevy Chase) and Ellen Griswold (Beverly D'Angelo) in 2 previous films, and it was great seeing what their parents were like in this one. It's a perfect holiday movie to remind you that even though your Christmas may be stressful, at least it's not a Griswold Family Christmas!
1. A Christmas Story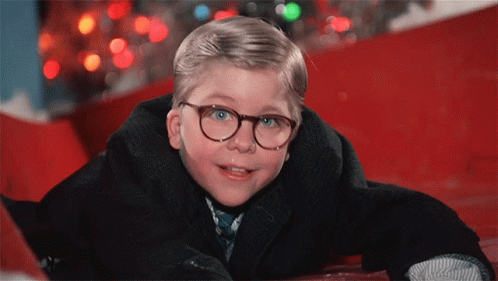 Synopsis (provided by IMDb.com): In the 1940s, a young boy named Ralphie Parker (Peter Billingsley) attempts to convince his parents, teacher, and Santa Claus (Jeff Gillen) that a Red Ryder Range 200 Shot BB gun really is the perfect Christmas gift.
This is the Christmas movie that I started watching every Christmas in my childhood and it's what I'll watch every Christmas until I die. I feel the closest to my family when I throw this on. It's a wonderful, wholesome tale about all the effort it takes to have the perfect Christmas with your family. It takes me back to a simpler time: a time with fun traditions and watching this film is like a time machine for me.
Honorable Mentions:
Home Alone
Black Christmas (2006)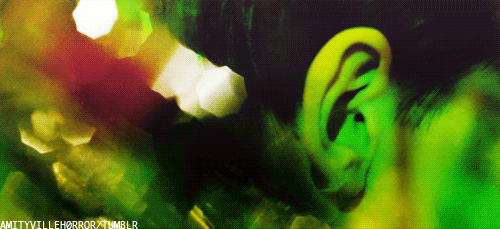 A Very Harold And Kumar Christmas
Rudolph The Red-Nosed Reindeer