Welcome to Day 26 of Spooky Season!! For a while, I've been wanting to do more ranks. Today, I decided to rank all the short stories in the classic horror film, Creepshow! Stephen King and George Romero brought us an anthology masterpiece in 1982, filled with gripping tales, an amazing cast, and monsters wonderfully created by horror legend, Tom Savini! These stories were all so wonderful, it was not easy ranking them. I hope you enjoy and let me know your favorite Creepshow story! (WARNING: POSSIBLE SPOILERS!!!)
6. Wrap-Around Story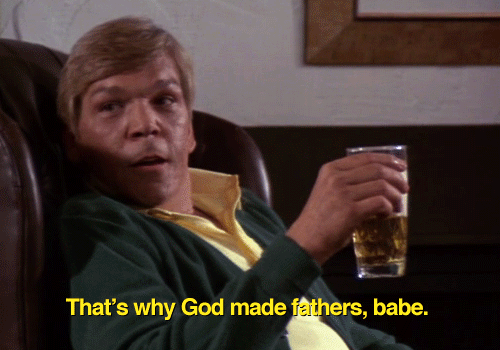 For Creepshow's wrap-around story, we get introduced to a young boy named Billy (Joe Hill) whose father found his horror comic where all the other segments are from… and he's very unhappy about it. I had to put this dead last because it could be difficult to watch sometimes. I absolutely love Tom Atkins (Stan) but his character in this movie frustrates the hell out of me. From his overreaction to a simple comic to the mother's attitude towards the whole situation, it seems like a very abusive household and the end of the story just wasn't satisfying enough.
5. The Lonesome Death Of Jordy Verrill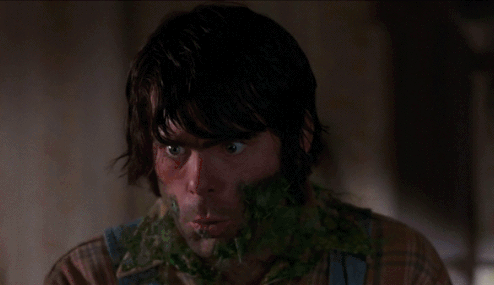 I hate that I have to rank this one so low because I do really like it! After believing his luck was finally in when a meteor crashed on his property, Jordy Verrill (Stephen King) soon realized that the meteor brought him something much more devastating. I really loved King's performance in this one, he really carried the story. The reason I put it so low in the ranking is because it does have some parts that sort of drag on probably more than necessary. The ending was really well done, but very depressing. I know the title gives away the ending, but it was still very sad to see.
4. They're Creeping Up On You
Upson Pratt (E.G. Marshall), a germaphobic man hated by many, soon found himself trapped with his greatest fear – an apartment filled with cockroaches. This segment was very similar to the Jordy Verill story, one character, one setting. The reason I favored this one a little more is because Marshall is just too darn entertaining! He had some hilarious moments that were messed up to even laugh at. This segment had a very terrifying concept that was executed spectacularly!
3. Something To Tide You Over
After figuring out that his wife was having an affair, a psychotic man used the power of the ocean tides to exact revenge against them. I have to say this was probably my favorite performance of Leslie Neilson's (Richard). He played such a sadistic and psychotic character so well. His meltdown at the end of the story was amazing. One problem I had with this story, however, was that the end was pretty similar to the Father's Day segment. The makeup in this one was superb, but after reading how the story was originally going to end, I'm kind of bummed. If they went with the original ending, it would've separated this from the first story a lot more, and it would've probably been more satisfying.
2. Father's Day
Years after being brutally murdered on Father's Day, Nathan Grantham (Jon Lormer) came back from the dead to seek revenge against his family who covered up his murder. One of my favorite things about this segment is how unique all the characters are. They really fit well in a dysfunctional family. The performance that really stuck out the most was Viveca Lindfors (Aunt Bedelia)! I loved her rant on her father's grave. She really gave her all in it and I was deeply impressed. Plus, I'm obsessed with how Zombie Nathan looks, it was very well done! Overall, this was a unique revenge tale filled with personality and it's the segment I always think of when the name Creepshow comes up!
1. The Crate
There was just no way I couldn't put this one at the #1 spot! As a man fantasized about killing his abusive wife, his friend came across a terrifying beast living in a crate. I really love how all the different pieces of the story fit into place in the end. This was also a revenge story, and it was one that was so rewarding! Adrienne Barbeau (Wilma) really shined in this story. She did a fantastic job at playing someone so horrible. I'm honestly really fascinated with the monster, Fluffy. I felt a lot of sympathy for him, and I hope to know more of his story one of these days.